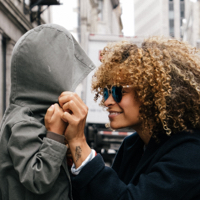 Calleigh M
December 12, 2020
I HIGHLY recommend Blueberry. My daughter dropped a toy on her foot and had a bruise instantly. I took a picture & sent it in the app. I got a response in SEVEN MINUTES!!! Even if I called her ped I would never get an answer about anything in less than 2 hours (if they're even open when a problem arises). I knew that the ER couldn't do anything for it anyway but it gave me piece of mind to talk with the drs at Blueberry. Completely worth the $ for piece of mind!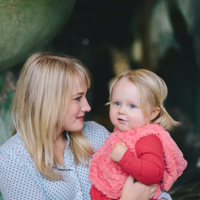 Ashley A
December 6, 2020
I highly recommend blueberry. The doctors are very kind and supportive. You can start a visit at any time of the day. They are fast to respond. And also like how I don't have to start a new visit if I need to update the doctors. I can simply message them about it. And send pictures in the message. I love how they follow up the next day to see how my little ones are feeling.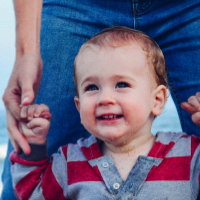 Rachel S
September 25, 2020
This is an absolutely amazing service. They are always so quick to respond and have treated my children numerous times and saved me many trips to the doctors office! Highly recommended!!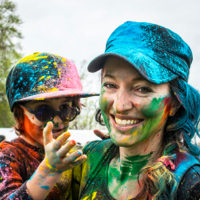 Kayla D
September 16, 2020
Awesome services, super convenient and the pediatrician was beyond nice! They called me within 10 minutes of requesting the appointment and this was at 6:00 p.m. awesome awesome service for sure!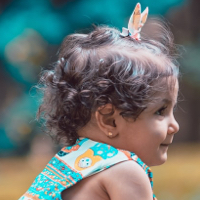 Raymond G
November 22, 2020
Absolutely Recommend to Parents. Start a visit anytime of day and time and you receive a call in minutes! The smartphone app allows you to upload video and pictures. You also receive a digital scope and oximeter. The scope connects to your computer and allows the docs to see inside the ear.
Absolutely Love this service. Saved me from ER visits since my kids always have their medical events after hours.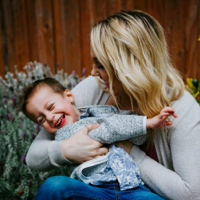 Kelly B
September 18, 2020
Parents listen! I cannot express how much I love Blueberry Pediatrics. I do not get anything for posting this, I legitimately love this app.
They send you a kit for free that has a thermometer, an ear scope camera that allows the doctor to see inside the ear, and more. Plus they will prescribe medication when needed. We have done 3 visits with them and they have replied in 30 minutes or less.
My daughter Natalie has been complaining of an ear ache and come to find out she has an ear infection. Doctor looked and sent a prescription to the pharmacy of my choice in minutes. Is this real life? Everyone needs this for their children! No more several hour long waits at the doctors or walk in clinics.
The only time we ever need to leave the house for a doctor now is for an ER visit only. It's hard keeping a 1.5 year old calm that long in a lobby and consoling a crying 4 year old at the same time. This is life changing for us!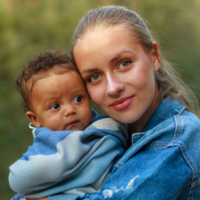 Was stuck on a Sunday, Pediatrics answering service was not working, decided to try out Blueberry Pediatrics, and omg!!! It's fantastic!!! Called within 20 minutes, super courteous and professional!! Will be paying the membership faithfully, my anxiety level just dropped instantly💙💙💙💙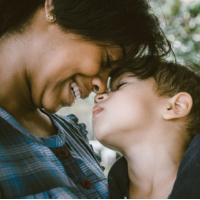 The Doctors are kind and knowledgeable! They've saved me several trips to the doctors office in the past couple weeks!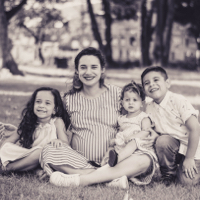 Very professional, easy to use site and app and you can do a video call or phone call with the docs. you usually also get the same one or two doctors you have used before. you can send them a message and they will respond quickly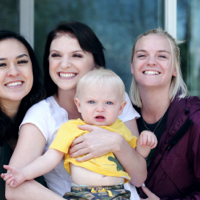 I'm so thankful that we have them! They are such a huge asset! This week in particular no providers are even available at our pediatricians office because they are either on vacation or sick. Blueberry to the rescue!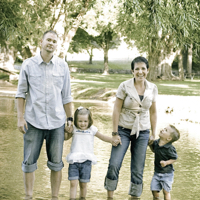 Signed up and had an issue with my 3 year old a few days later. I sent in my question and a doctor called me within 10 minutes, asked me thorough questions, answered all of my questions, and put me at ease. Thank you so much! This is a wonderful service!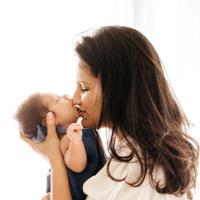 OMG where was this years ago when dealing with my little man that had to get 2 sets of ear tubes! This is life-changing!!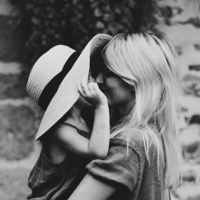 Totally blown away! What an amazing, calming and professional experience. Thank you so much!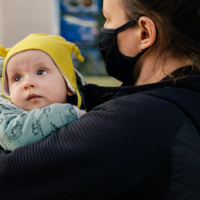 Brandi N
April 23rd, 2020
We absolutely love this! Our copay is $25 at our holistic pediatrics office. So to be able to pay such a low price and get a second opinion is awesome! I clicked we needed a doctor and I had one on the phone within about 30mins! This was around 5:30pm. And the doctor totally respected my opinion for treatment! I can't say enough about this service! Thank you so much for being there!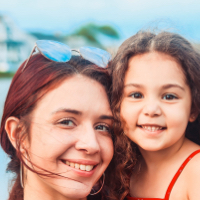 I am so glad that my family chose Blueberry Pediatrics. My son was showing symptoms of fluid in his middle ear and I was able to get him checked out right here at home.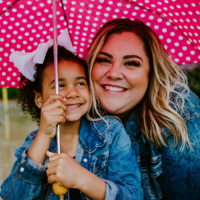 Patricia O
April 19th, 2020
We Love Blueberry! They are always quick to respond and so sweet and helpful. A perfect supplement to your in person pediatrician when you need some help on a weekend or evening especially!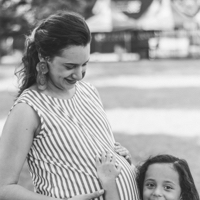 Catalina R
April 13th, 2020
Super quick and accurate diagnostic ! Excellent platform!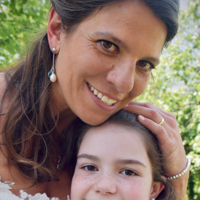 Amazing service! Signed up last week when my daughter wasn't feeling well, the sign up was less then two minutes and it took about 5 minutes for a doctor to call and diagnose. I just did my intro call and doctor was highly professional and eager to answer any questions I had. I highly recommend Blueberry pediatrics.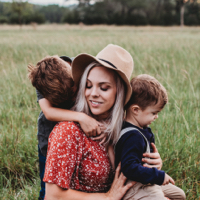 We joined Blueberry last month and absolutely love it!! It's easy and reliable. The doctors are kind and knowledgeable. I would recommend using to anyone!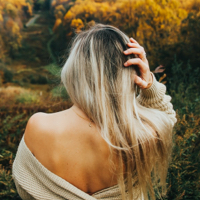 Jessica D
April 10th, 2020
Doctors are amazing, and very helpful! Thank you blueberry pediatrics!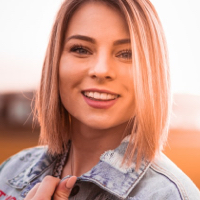 This has been the most convenient, helpful, time-saving way to get advice and medical care for my kids. I can send a text message for simple questions anytime and have an appointment with a doctor within minutes of requesting a visit. No more germy, awkward waiting rooms or travel time. I have 3 young kids and this makes talking to our pediatrician as easy as sending a text message to a friend. With 3 young kids, this has been a life changer for us!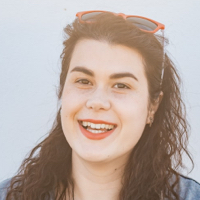 Alexsis F
March 26th, 2020
We just had our first video visit this am. It was lovely to meet the doc and the interface was very user friendly. Our son is autistic and nonverbal and this is such an amazing option for our little guy. I wish I found you guys sooner! Thank you for all you do for our kids! 💕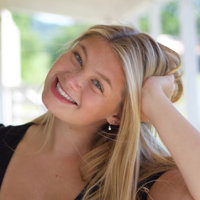 Can I give more than 5⭐️?? 😆 So far this has been such a huge blessing. Not having to drag the children to the doctor to be at risk to more contagion. The doctors are available to you at your convenience which is amazing! They doctors I've had contact with have been angels. Literally... angels. I'm so grateful and thankful for Blueberry Pediatrics.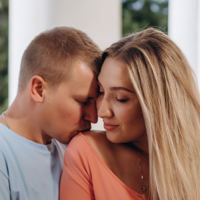 Jonathan G
February 16th, 2020
This service is awesome. Our daughter had an earache and within 20 minutes after starting a sick visit, we got a call back from a very qualified doctor. They were patient with me as I was using the scope for the first time in her ears and had a little difficulty finding the ear drum! Uploading videos of her ear were super easy and between texting / live voice calls we got an all clear diagnosis.

Probably the most helpful aspect of the service is the doctors' ability to write prescriptions and send them directly to our pharmacy. If our daughter DID have an ear infection, this could have been done on a Sunday and we could get ahead of the treatment by a full day. I can't say enough positive things about this service!!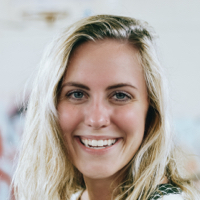 Elizabeth J
October 28th, 2019
My daughter had an earache so I sent a message and within minutes the doctor called me back. She explained how to use the ear thingy (that's the technical term of course 🤣) and I sent them the video. They could see the ear infection on the video and suggested a pain reliever as well as prescribed an antibiotic to help her. EASIEST. DOCTOR. VISIT. EVER!! Thank you BlueBerry Pediatrics for your time tonight and for making a visit so convenient!!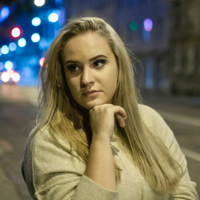 Chelsea G
October 1st, 2019
This service is amazing! Their team of doctors are highly experienced and knowledgeable. They diagnosed my son within minutes when our pediatrician sent us home twice! They also helped diagnosis our daughter with an ear condition. It is a complete peace of mind to be able to talk with a doctor within minutes of your child becomming ill. We no longer need to drive to urgent care clinics in the middle of night and wait hours to be seen. I highly recommend this service !