Save $72!
Annual Membership
BONUS:
Free Forehead Thermometer
Choose Annual
Your Membership Includes
Unlimited visits, calls, & texts
24/7 direct pediatrician access
Home medical kit
Covers all children in household

5 Stars

5 Stars

5 Stars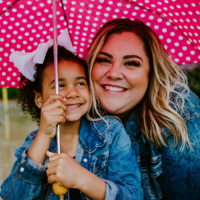 "I used Blueberry Pediatrics for the first time last night, and it was great! The doctor confirmed my daughter had an ear infection using the kit and had a prescription sent to my pharmacy."
Did You Know?
Doctors aren't allowed to treat ear infections without seeing the child's tympanic membrane, which is why the digital otoscope included in your home medical kit is such a game-changer for pediatric telemedicine.
Join Blueberry
Better Care for Less
When compared to office visits & urgent care, Blueberry saves the average family $200-300 per year in medical costs.
| | | | |
| --- | --- | --- | --- |
| | Blueberry Pediatrics | Urgent Care / ER | Other Telemed Providers |
| Per-Visit Fees | $0 | $200 | $50-$150 |
| Average wait times | 5-10 Minutes* | 2-3 Hours | 1+ Hour |
| Medical advice & treatment | | | |
| After-hours care | | | |
| Provide prescriptions | | | |
| Treatment without leaving the house | | | |
| Talk directly to a Pediatrician, 24/7 | | | |
| Never any additional fees | | | |
| 5-star customer service | | | |
| Covers all children in household | | | |
Over 80% of the Time?
Over 80% of Blueberry calls completely eleminate the need to go into a doctor's office, allowing parents to get diagnosis, treatment, and advice without leaving home.
Join Blueberry
Frequently Asked Questions
How much does Blueberry cost?
Blueberry's membership costs $15 per month, plus a one-time enrollment fee of $100. The membership covers everything - no matter how much you use blueberry or how many childen you have, you'll never be charged additional fees.

Blueberry's membership is month-to-month; there are no monthly or annual commitments.
Does a membership cover only one child?
Your Blueberry membership covers all of the children in your household - you won't need to pay a membership fee for each child.
If I sign up for Blueberry but don't like it, can I get a refund?
Although we would be sorry we didn't meet your expectations, you can be refunded if you were unhappy with our service. You can contact
help@blueberrypediatrics.com
and they will work with you to get a refund.
Can I cancel my Blueberry membership?
While we would be sad to see you go, you can easily cancel your membership online at any time online via your account page. There are no complicated hoops to jump through or phone calls you have to make.
Can Blueberry Pediatricians prescribe medications like antibiotics?
Yes, when deemed medically necessary Blueberry Pediatricians are able to write prescriptions and send them to your pharmacy of choice.
What can Blueberry Pediatrics treat or help with?
Blueberry can help with and treat many symptoms and childhood illnesses:
Colds
Fevers
Coughs
Nausea
Sinus infections
Headaches
Rashes
Allergies
Hives
Cellulitis
Sunburns
Ear infections
Pink Eye
Runny Nose
Breastfeeding
General questions
Cuts / Scrapes
Abdominal Pain
Diarrhea
Stings / bug bites
Vomiting
And more
Blueberry is not a replacement for your primary care provider, and recommends you go to your child's PCP for:
Wellness visits
Vaccines
Chronic condition management
ADHD management
Specialist referrals
Less Than 10 Minutes
That's how quickly the majority of parents hear back from their Blueberry pediatrician after requesting a visit. Compare that to the average wait time at urgent care - almost two hours!
Join Blueberry
As Seen On
Blueberry has been featuerd in numerous parenting articles and websites.