The Blueberry home medical kit collects vitals, images, & video wherever you are. It's like an exam room in a box, allowing your team of pediatricians to quickly provide diagnosis & treatment right from your smartphone.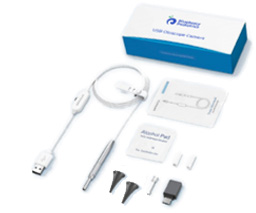 The smart otoscope is a flexible, tiny camera that makes it easy to take photos and videos inside your child's ears, nose, or throat. Your pediatric team uses these to diagnose and treat ear infections and other issues.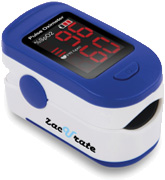 Just put the pulse oximeter on your child's finger and it will accurately measure heartrate and oxygen levels, giving you and your pediatrician valuable information about your child's health.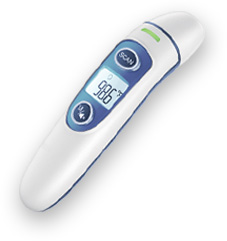 The forehead thermometer accurately provides temperature readings in 1 second, making it extremely easy to use for anyone from newborns to teenagers.