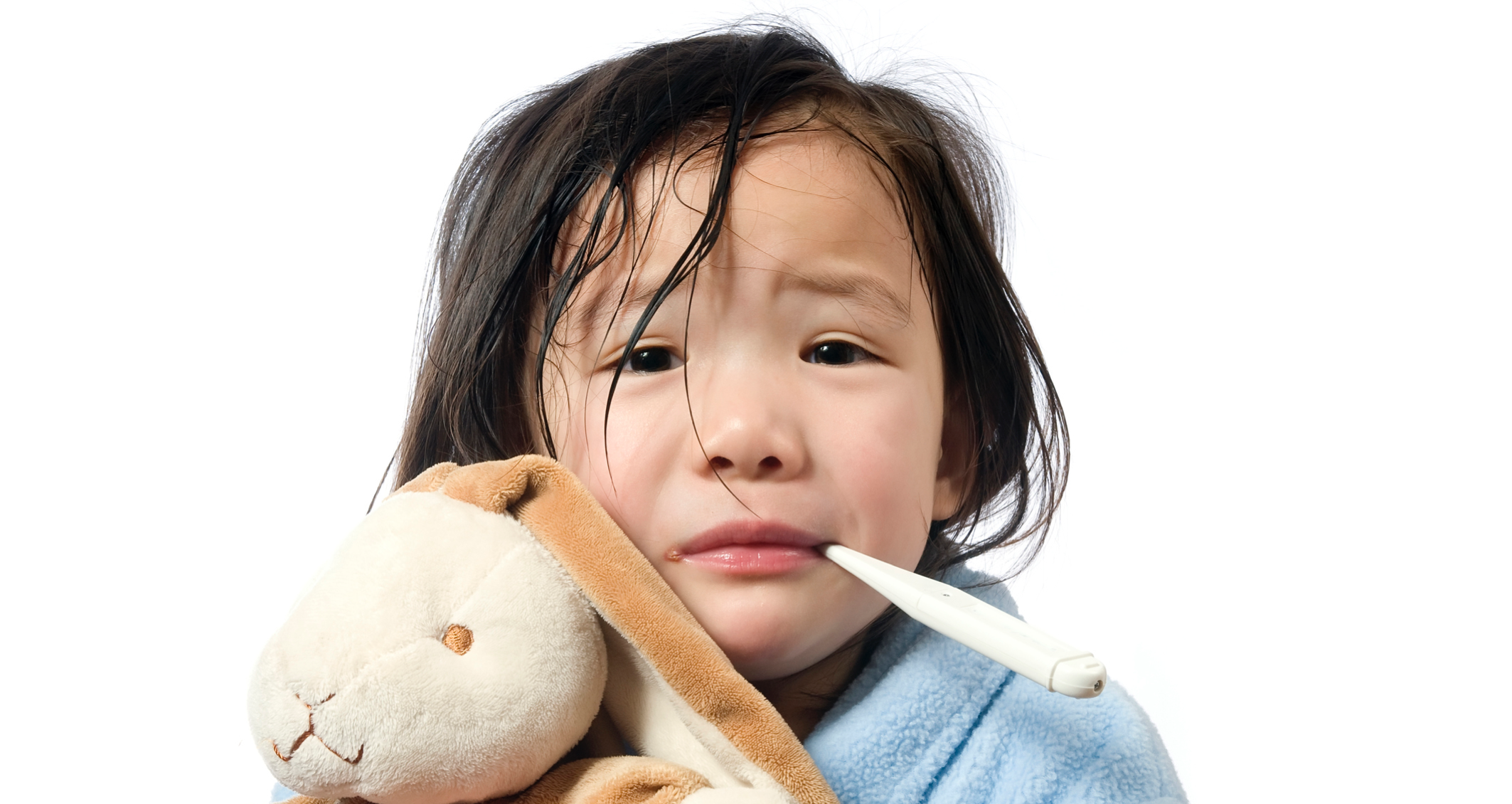 Can a high temperature mean something worse?
If your kid has a runny nose, cough, congestion, or even a sore throat along with the fever, it could just be a sign of a healthy body fighting a viral infection. However, the sickness can also be caused by the flu or a bacterial infection, which requires medical attention.
Can I handle a fever on my own or should I get medical help?
It can be very stressful not knowing if your kid needs to be seen by a pediatrician when they're sick. Here are some guidelines to determine if a fever is something worse:
Your child should be seen by a doctor in person immediately if:
They are less than 1 year old and have a fever above 100.4F
They have a fever above 105F.
They have difficulty breathing.
They are not able to touch their chin to their chest or their neck is stiff.
They have unexplained excessive crying, drooling, or irritability.
They have a severe headache or belly pain that doesn't go away.
You start to see purple spots on the skin.
They are not able to drink anything or keep fluids down.
They are turning blue.
They are not responsive or not waking up.
You should speak to a doctor if your child:
Is vomiting more than once a day.
Has diarrhea for more than 3 days or it worsens over the first 2 days.
Is not urinating as frequently as usual, or has pain when urinating.
Is less alert and active than usual.
Has another specific complaint, such as ear pain.
Should I give my toddler medication at home?
If the cause of the high temperature is a virus and they are cranky or uncomfortable, it may be appropriate to give your child medication. Ibuprofen (Motrin, Advil) or Acetaminophen (Tylenol) are the typical medicines to use, however you must be sure that you are giving the correct dose based on your child's weight.
It's always best to consult a pediatrician before medicating your sick child if you're not sure.